Travis Massey's Texas Rangers Fan Profile
Profile photo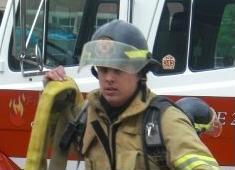 Brief description
Local Ranger's Fan
Travis Massey's comment wall
No comments on this wall. Login to post a comment.
Travis Massey's Weblog Posts
Will this Ranger's team make the playoffs? posted on 08/07/2009

After dropping two straight games to the last place A's, we are left wondering just how much of a contender the Texas Rangers are for the post season. After falling to 59-46, the possibilities are looking more and more bleak.
Many expected this team to be no different than previous teams from Arlington: mediocre pitching at best held together by tons of hits and homeruns. Lately it seems the opposite has been true, but it feels as if the normal end of season result is inevitable.
While the Ranger's starting rotation, practically a revolving door of players, especially as of late, has done their part to make the team competitive, the same can't be said for the offense.
Since the All-Star break the Ranger's bats have fallen silent, punctuated by scoring a whopping two runs over their last 18 innings. Coupled with inconsistency at the closer position, this is starting to look like the Rangers we are used to seeing in August.
Continue reading "Will this Ranger's team make the playoffs?"
(0 comments)